InterChange invites you to the June 4th Meeting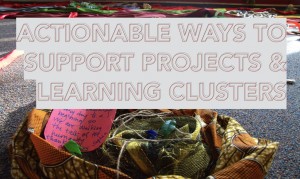 Saturday, June 4th  2016, 10:30am – 12:30pm
Peace Lounge, 7th Floor South, OISE
252 Bloor St. W, Toronto  (St. George subway station)
Actionable Ways to Support Projects and Learning Clusters
Please join us for the session where Stephen Sillett and Susana Ochi will share the new network approach for InterChange (IC).
You will learn how
key nodes in the IC network can connect us to projects and IC members could support community-based work.
"learning clusters" offer the opportunity to grow IC's Praxis (living theories & practices)
Have a chance to browse
a selection of community-based projects & learning clusters.
Provide your feedback
regards the new approach; along with your interest in the actionable opportunities over the upcoming 6 months.
We will finish with
Arts and movement-based activity facilitated by Stephen Sillett.
Working with Image Theatre and metaphor to process themes relating to community-based peacebuilding.
Light Refreshments will be served.
We are looking forward to seeing you there.
Save