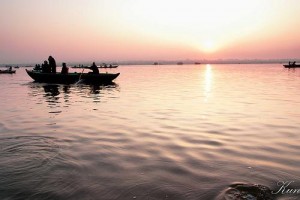 'Remembering Partition: Dialogue for Healing and Change' is an event hosted by InterChange GTA as part of our involvement in community based peace-building in a global context. 
In 1947, with the independence of India and Pakistan, over a million people were killed, more than 12 million were forced to migrate, and 75000 women were abducted.
To commemorate the 65th anniversary of the partition of India and Pakistan, and to celebrate International Day of Peace 2012, InterChange GTA is hosting a dialogue focused on shared understanding, healing and change. It will be a welcoming, inclusive event where people can tell their stories; share experiences; and seek to understand others.  During the event, we'll ask ourselves:
What made it possible for people to kill their own neighbours?
How do the events of 1947 continue to affect people? 
How can we move toward healing and reconciliation?
This event will take place from 2pm-5pm on September 23, 2012 at 252 Bloor Street West, 7th Floor, Toronto, Ontario.  The event will follow InterChange's Annual General Meeting (AGM), which is traditionally followed by an event to commemorate InterChange's continued commitment to sharing experiences and seeking to understand, both within our own communities and within a global-context.
For more information or to RSVP for this event, please contact us at community@interchange4peace.org. We hope you can join us to participate in this memorable event.
If you would like to share your story on how partition affected you or read stories posted by others, please visit https://www.facebook.com/events/158614444262168/158732160917063/?comment_id=158733410916938&notif_t=event_mall_reply.
As a sample, one of the first stories shared with us comes to you from Malik Rashid, one of the pivotal people in helping to make this event become a reality.  Thank you Malik.
My Story
by Malik Rashid
"Born a few years after partition, I could easily detect a cultural distance from the local Bengali population in my early childhood. My father was born in Bihar and lived in Bengal since his early youth. He went to St. Xavier College in Calcutta and joined Bengal Railway before partition. Biharis usually migrated from their villages to colonial Calcutta for education and work.
Partition broke our family. We were cut off from our uncles, aunts and cousins who did not migrate to Pakistan. Travel between India and Pakistan became difficult as relations between the two countries continued to worsen.
Migration of a large number of people due to partition changed the perception of locals towards immigrants. Pakistan's oppression of Bengalis deteriorated communal relationships. Immigrants benefitted by aligning with state power. It helped them settle down after they were uprooted by the events of 1947. There was a clash of interest between people. On one side were the locals who demanded rights and resisted state oppression. Immigrants depended on the state for protection. Political positions projected the two communities that had lived peacefully with each other, as enemies.
Partition 1947 and oppressive policies of Pakistan's state towards Bengalis set the stage for another genocide and massive migration in 1971. This event connected me with the hardships my father's generation endured after partition.
I was uprooted from my surroundings and landed in Karachi, Sindh, where immgrants from the earlier partition of India had settled. I don't know where my childhood friends are. Boys my age got killed and assissted in killing. Again, as new immigrants we were unwelcome for the local Sindhi population.
Conflicts arose. Violence claimed thousands of lives. We kept running out of our habitat but there was no effort to heal, no opportunity to reconcile, no resolution to make peace."
As a student of 'Community Healing and Peace Building' in Dr. Anne Goodman's class, I learned that concerted effort for reconciliation is needed among communities beset by conflict and violence.  — Malik Rashid